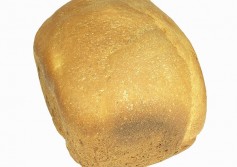 As I was sat watching the semi-final of Channel 4's Great British Bake Off last night and gazing at the mighty fine silver fox that is Paul Hollywood, I caught myself wondering what he would be like as a birth partner.  Ok, Ok, I know the link is somewhat tenuous but when you are as obsessed with the world of birth (and Paul Hollywood) this is the way one's mind works, right?. . . anyone? . . .anyone at all?. . . Ok, just me then!
His fantastic blue eyes would certainly be a wonderful focus point on which to fix your gaze during each contraction, I thought to myself.  He's certainly strong from all that kneading, so would be a great physical support – and as for that flow of Oxytocin (the hormone brought on by loving feelings which is vital for labour's progression) – no problem there!  He has a certain masterful presence and is obviously patient because labour, like dough proving, can take a while (*laughs hysterically at own joke*) However, he was then rather critical about a particular ingredient that Ruby had decided to add and it reminded me he does have a slightly acerbic side – not so good in labour.  In addition, upon reflection, labour is so not the time to be worrying about a soggy bottom!
I then started thinking if Mary Berry would be the perfect candidate for birth partnership but decided that her often-spotted, lip purse of disapproval would probably not be that helpful either which got me thinking about One Direction (or 1D as us fans like to refer to them!)  Again, I am unable to clarify why my mind should jump from Mary Berry to Harry, Louis, Zane, Niall and Liam – but there you go Dear Reader – a glimpse of how worryingly random my thought processes can be.
Ok, so 1D – qualities that make them good birth partners: Oxytocin – check (let's gloss over the fact that I'm old enough to be mother to any one of them and my attraction to them is probably illegal in some countries!) Strong for physical support – check: Rhythmic (many women in labour like to hum – so what harm to do it to a One Direction song – ok, maybe I'm reaching somewhat!) –  check:     . . . um, possibly they wouldn't be so fantastic either.
One's own dearly beloved?  Can be a good birth partner as long as they're able to keep their own anxieties under control.  I know for my first birth my DH, like many others, was completely overwhelmed by the whole thing and really didn't know what to do for the best.  Natal Hypnotherapy™, without a shadow of a doubt, makes a huge difference to a birth partner's  confidence in their own ability to support a labouring woman.  Not only because they have a much clearer idea of what is happening physiologically, but also they will have learnt and been able to put into practice, powerfully effective techniques which give them a very specific role.  Additionally, where the labouring mother is far more in control, so, obviously, is her partner.
However, the best person to have accompany a woman into birth is another woman – or to be more precise, a doula.  A Doula is a woman experienced in childbirth, providing continuous support to a mother before, during, and after birth. Doula comes from the Greek word meaning "a woman who serves" or "handmaiden."  Doulas "mother the mother."  In 2011, Hodnett et al. Published an updated Cochrane review on the use of continuous support for women during childbirth. This showed that overall, women who received continuous support were more likely to have spontaneous vaginal births and less likely to have any pain medication, negative feelings about childbirth, assisted births or Caesareans. In addition, their labours were shorter by about an hour and their babies were less likely to have low Apgar scores at birth.
This one-on-one support is vital and never more so than in today's maternity system because of the unlikelihood that a woman will be attended by a midwife she knows and has formed a relationship with, whilst in labour.
I have found, whilst chatting to one of the Doulas I work regularly with (Siobhan Smith www.thebirthdoula.co.uk) that the combination of Natal Hypnotherapy™ and continuous Doula support makes a massive impact on the birth experience for the couple involved.  It's most likely because the woman and her partner are able to focus on the Natal Hypnotherapy™ relaxation techniques whilst the Doula keeps the space safe for them and takes away any worry about questioning midwives and consultants.
So, in conclusion, whilst Paul Hollywood might be the ultimate in blue-eyed gorgeousness and the 1D boys are great for a boogey (and the odd daydream) Siobhan and Doulas like her are probably much better suited as birth partners.  Wonder where my mind will wander to whilst watching next week's GBBO final?
For information on the Natal Hypnotherapy™ hypnobirthing courses i run in Hertfordshire and Middlesex please feel free to contact me dani@mamasrene.co.uk or check out dates and information at www.mamasrene.co.uk
Picture credit@ © Raymond Kasprzak|Dreamstime Stock Photos
https://www.mamaserene.co.uk/wp-content/uploads/2019/12/Soggy-Bottoms-and-Up-All-Night-Why-a-Doula-really-is-the-best-birth-partner.jpg
167
237
LWDadmin
https://www.mamaserene.co.uk/wp-content/uploads/2019/12/mamaserene_logo_FINAL-300x107.png
LWDadmin
2013-10-16 07:41:23
2019-12-18 07:42:27
Soggy Bottoms and 'Up All Night' - Why a Doula really is the best birth partner